Hi,
My name is Jessee Jones, a 23-year old entrepreneur from Chicago, Illinois. Ten years ago, when I was still playing snowman with my friends, my dad bought me a new PC that literally had changed my life.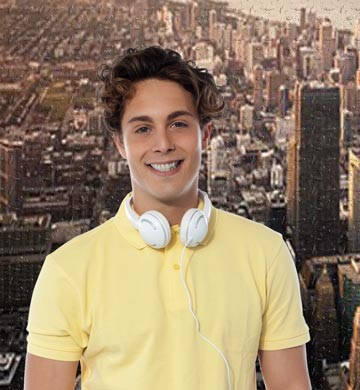 Typically, I was supposed to play games with my new toy, but I found it more interesting to blog and share my stories online. This is how it's all started. I become addicted to new gadgets and high-tech toys. Luckily, I don't just admire these cool stuff, I wrote reviews about them on my first blog and this is how I earn my first dollar online.
My first website has 100 unique visitors per day in its first month, then it started to grow up to 10,000 views in a day. This surely caught the big guys' attention. I had personally been contacted by Sony and SEGA to review their new products. In return, I get their latest product directly ship from their warehouse to my house! How cool is that?
As a kid earning my own money, I was excited and motivated to share my thoughts online. I began to try new stream of income, from Adsense, affiliate products, and Youtube SEO. My business started to grow massively in 2012 after I attended SEO and Social Media Summit in LA where I met many respected people in the industry and my mentors, Anik Singal, Reed Floren, and Com Mirza to name a few.
Since then, my calendar is always full with public speaking and training throughout the globe. I was even called as "The Golden Kid from Illinois" and made my mom and pop super proud of me.
Enough about my story. Back to this site. I started e107.net in 2013 and this is by far is the best blog I've ever built. There are more contents about cool hi-tech toys and how I earn $1000 per day just by sending tweets, as well as tips on how to grow your business significantly through many platforms that no one ever teach before.
So, if you're curious to know more about me and scale up your business, don't forget to subscribe! See you on the other side!